Hospitality Training
We specialise in providing training for hospitality businesses. Whatever your needs.
With AVTES accredited training, you can access the latest government funding opportunities, nationall accredited qualifications, and meet business legislative requirements.
With HOSPITALITY SUCCESS SCHOOL training, you can get targeted, practical training that is both efficient and effective.
The world of training can be a complex one. But we're here to help you navigate the world of training for your business. Don't forget we're only a phone call or email away if you have any questions!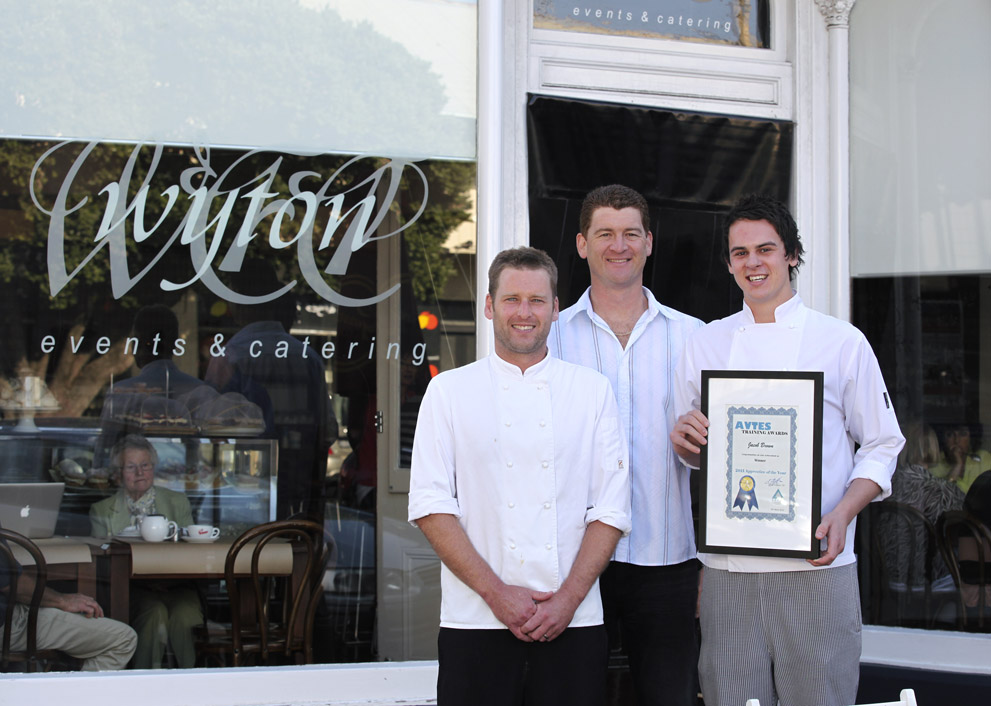 AVTES
Accredited Training
AVTES is an industry leading provider of training and business services to the hospitality industry. Working with Victorian hospitality businesses since 1997, we have been helping hospitality businesses;
achieve their business and revenue goals
reduce staff turnover and build a loyal workforce
improve staff performance and business profitability
We have a reputation for quality, innovation, flexibility and personal attention and would love to work with you on building your hospitality business.
With the right training, you will achieve;
being able to find and keep good staff,
staff able to take on more responsibilities,
improved staff morale,
consistent systems and service standards,
business growth and profitability
As a registered training organisation we are an approved provider of Victorian and Commonwealth Government funded training – which means more opportunities for you.
See more information about Government Funded Opportunities with AVTES here.
We love the apprenticeships and traineeship model and believe that it can be your secret weapon as a hospitality business. We are the largest private training provider of the Apprenticeship in Commercial Cookery and are the only provider to offer it fully on-the-job. For more information about Apprenticeships & Traineeships click here.
We offer accredited courses for all your staff, from Certificate III level courses for your entry level staff up to the Advanced Diploma for your senior management. As well as a range of accredited Short Courses to meet your legislative requirements like Food Safety.
Check out our full Course List here with links to full course details.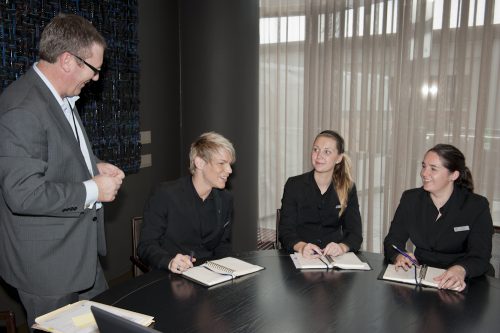 HOSPITALITY SUCCESS SCHOOL
Targeted Industry Training
Hospitality Success School was created especially for hospitality business owners and managers to get training and assistance to build their version of a successful business.
In keeping with the AVTES way of delivering quality hospitality education, we noticed that while accredited training is incredibly effective, it also takes time. And that is an incredibly valuable resource for hospitality business owners and managers – so we created Hospitality Success School.
Our clients were experiencing the same recurring problems, such as;
staff performance issues
inconsistent processes
difficulties between supervisors and line staff
lack of team cohesion
low staff morale
staff retention problems
So we designed a range of training to fix these problems!
We have developed a range of hospitality specific training and coaching – that can be delivered in the way that suits you – from self-paced online programs to advanced one-on-one coaching or small group masterminds…
Business Planning and Strategy
Hospitality Marketing
Moving to Table Service
Customer Experience
Business Leadership and Culture
Creating a Profitable Takeaway Business
Workforce Development and Training Strategy
We have used AVTES as our preferred RTO since 2008. The training programs have positively impacted operations, service standards and staff morale. To my delight this was confirmed in our recent Mystery Shopper program results with customer satisfaction results of 96%
Debbie Fox
Switch Lifestyle Venues
More Training Information
Check out the links below for further information on common topics of interest. If you have anything else you'd like to know just call us on 1300 764 418 or email us.
Government funding opportunities for youAbout apprenticeships and traineeshipsHow on-the-job training worksOur course list