Flexible Delivery and Assessment
If you're looking for flexible delivery and assessment methods to meet your business needs, then you've come to the right place. AVTES has expertise in delivering training that suits employer and business needs. Whilst incorporating the needs of the individual student as well. See below for a detailed list of our flexible delivery and assessment methods.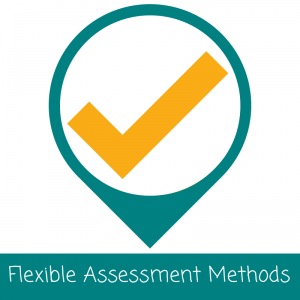 Written activities / projects
Verbal questions
Work examples
Observation
Supervisor verification
Recognition of prior learning (RPL)
All flexible delivery and assessment methods meet these requirements;
A quality training program as per AVTES' registration requirements as a registered training organisation.

All qualification training is nationall recognised and delivered within the Australian Qualification Framework (AQF).

Quality resources and assessment tools will be used in all training as per Australian Quality Skills Authority regulations.

All students receive training from experienced industry trainers.

Disadvantaged students are encouraged to apply for all AVTES programs. 
Call Us To Talk About How Flexible Training Might Suit You
Delivery Methods
Workplace Based
Workplace based delivery occurs in the workplace, or on-the-job. We have been delivering our training in this way since 1998 and are very good at it. We understand it is the best way to train students in employment. Both for the student and the business. The student gains one on one attention with an industry experienced Trainer Assessor. The business has the student trained in their systems and their way of doing things. They also save resources and money in having the training done at the workplace by not having to send students off to external sites.
Workplace based training involves an experienced and qualified Trainer Assessor visiting the student in the workplace to conduct the training. Visits typically occur about once a month and we schedule them at a time to suit you. A training plan outlining the units to be undertaken and the time frame for each unit is provided to the student and Workplace Supervisor at the start of training.  
A typical workplace visit includes the trainer going through assessment of the previous unit and introducing the next unit. The student brings their assessment tasks and the Trainer Assessor will look through them and answer any questions the student has along the way. The student may also demonstrate practical skills at this time. Then the Trainer Assessor will introduce the next unit and explain the unit requirements and assessment tasks that the student will need to complete before the next visit. At this point, the Trainer Assessor may demonstrate relevant practical skills.
Students may use a combination of hard copy and online learning resources to gain relevant underpinning knowledge. Instruction in practical skills will occur by both the student's Workplace Supervisor and their Trainer Assessor.
Read our On-The-Job FAQs here.
Workshops
Workshops are training sessions delivered to groups of individuals. They can occur at your workplace or our training rooms. We have training room facilities in our Warrnambool and Melbourne offices. Workshops may cover accredited training such as RSA and Food Hygiene. Or they may cover specific skills such as leadership or customer service and be non-accredited. We are able to deliver workshops for any number of staff. However surcharges may apply for small groups. We also offer discounts for groups of 10 or more.
Call Us To Talk About How Flexible Training Might Suit You